Get to Know Us....
Our Non-Profit is your non-profit, here to accommodate you and your business. Call for more details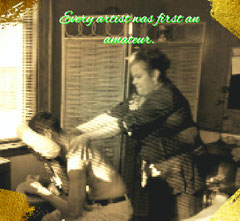 We are a group of wellness professional offering body base therapy services for all people regardless of race, gender, creed, or body type.  Led by Founder Miranda Hicks O.C, L.C.M.T a body-base therapist with over 10 years of experience and 1500 hours of education, the services we offer are non-evasive body based therapy to ensure you leave relaxed and refreshed from your session and ready to seize the day.
Body based therapy has been shown to be highly effective in treating chronic stress, emotional difficulties, physical injuries, pain and problems associated with postural and structural imbalances.  Gentle movements and manipulation of the body facilitate changes in stress and pain patterns.  Various techniques reduce chronic muscle tension, soothe joints, increase flexibility, improve circulation, and relax the entire body.  Wellness practices are a major concern of the staff at Heaven on Earth.
Each of the therapists available for appointments are board approved with the title of Practitioner of Massage Therapy as well as professional members of the ABMP (Associated Bodywork and Massage Professionals.)  Such education ensures the most professional level of knowledge and only the best quality work for our clients.