Business Wellness Packages
Are you an employer who's looking to boost morale at the office? Or just want to offer your customers/clients a sweet treat.  Well, a massage is a great way to help keep employees happy and productive. While showing customers/clients you care about their wellness.  We offer wonderful business packages and so much more.
Here's what we have especially for you....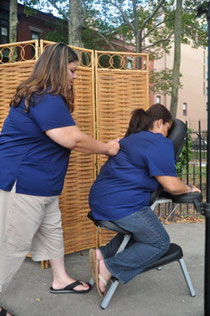 Business Wellness 
Floating massages for employees and or customer/clients. A relaxing experience meant to be enjoyed in any setting.